I'm an introvert. I am bisexual. 27yo Asian woman, 5'3", 110 pounds, a-cup, clean trim.
My husband and I are a good couple but I'm too shy or introverted to make friends. I feel lonely. We had some threesome before with another girl. We really liked that and I could tell he enjoyed the sex and dominance part, but the girls were very aggressive outgoing style. I want someone like me. Just wants to stay home, watch TV, play computer game, and relax. Maybe a little travel. I don't work.
I think a long-term relationship is what I want. My husband often works until 3 am. He'll fuck me until I am exhausted then I sleep, then go back to work, but he seldom sleeps in our bedroom, normally he sleeps in the guest room or on the couch because he's always working. He is a good husband but don't feel like the best friend, more like a traditional husband, no close relationship. He just works and fucks me. Which I don't mind. He's honest and nice man, very much caring about my happiness and well-being, but I want a friend and female lover, someone he can share too. Any idea?
You don't have to be really into guys too much or into sex. I just want a cuddle friend, someone to enjoy time with. The sex can come naturally or we can see. Regarding my husband, you don't have to be with him although that's probably best given my situation. It's best that you are bisexual. He's a nice guy, fit, and good size and likes to please me and others so I don't think he will conflict much. I want to stress, this is mostly for me, not for him, but you'll have to accept him. He cannot likely live with another woman and see her with me and not want her too.
We are in Chicago. Husband is 36 white man, 6'1"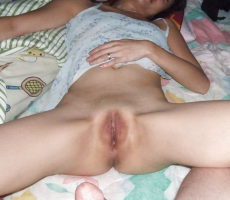 Last edited: