Apr 6, 2015
693
5,978
521
This is about the wife asking a coworker to take pics of her to send to me when I was out of town for work. He was unaware that she was going to ask him as it was just a quick stop by our house so she could change clothes for a work dinner. I did not know either but she had mentioned about having some pics taken to send me while I was away. I hoped it would happen but didn't want to be waiting for something that might not happen.
On Friday she said she had a plan that would coincide with work events of that evening. Said she had it worked out and I just wanted it to be true. She lined up to ride with the I T guy so she could have a few and not drive after having a drink or two. He was a kinda odd quiet guy who never married or had any friends male or female. He was more than happy to give her a ride as he probably jacked off just thinking of her. So when they left the office she reminded him that she needed to go by our house so she could change. He agreed and said he could relax in the car while she did what she needed. On the way there she told him he had to come inside to make them a small drink to help him relax. He started to decline the offer but she told him he needed to be steady while he took her pics. He was confused but she explained about taking the pics to send me and left him no out. Time was an issue so he wasn't allowed to hesitate and have time to think that he was going to see her naked
As soon as they walked in she told him to start taking pics.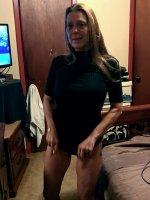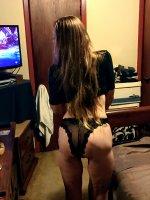 Last edited: