It was in those few lingering moments as I vividly watched Lolah
intently watch JT
walk away that the lucid and jarring memories of everything he had ever done to me, came back. It was like I was a Freshman / Sophomore in High School again. All the
swirlies, all the wedgies and titty twisters
, all the times I mustered up the courage to talk to a hot girl (which was utterly
terrifying
) only to have him degrade me in front of her, giving me multiple cup checks, and then walking away with her to
have sex at the party after the football game
that week. It all came back, filling my body with the spirit of
a humiliated and broken man.
It was like my big brother could make me do whatever he wanted me to do, even from a long distance, and I would obey in a real
Beta
's fashion.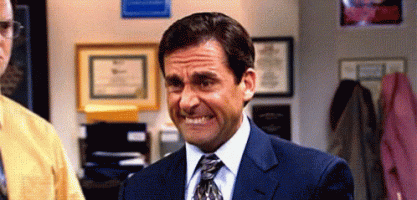 After they had left and Lolah and I were sitting on the couch with a fire lit, waiting for JT to come back, Lolah began to describe how great of a man JT was. I was anxiety stricken in horror as I heard Lolah ramble on for 25 minutes about how impressive, courageous, and manly JT was - how much prowess and vigor he had and gave to people who need a strong man in their life.
As she would speak so favorably of him, I couldn't help but fight the images popping into my head of her perfect naked body. It evoked such strong sexual charge and also such immense dread as I could no longer deny the fact that she had a deep fascination in him that had built up into an intense sexual desire for my brother over me.
I tried to change the subject but every time I did,
Lolah kept going back to him
, like
she couldn't think of anything else
except the image of
my brother
that she had built up in her mind.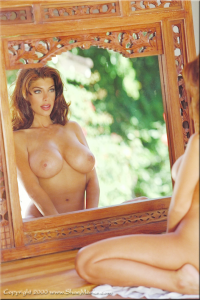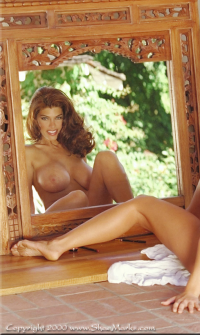 Everytime she did, it was emasculating and I felt very nervous. I felt my heart rate go up and my body surged with adrenaline as more images of her naked body popped into my head....but now...JT was popping into the scenario....my older brother was approaching her and they began to touch each other...kiss and grope each as they started to make out.
I began to weirdly get an erection thinking about my brother JT coming in and fucking my girlfriend. The idea of him stealing her from me like he always did made me get crazy turned on as I tried to fight the appearance of a boner sticking out my pants. After all, if Lolah saw me get a boner while she was talking about my brother, she would perceive it as both a sign of weakness, and as an act of permission signifying that JT had the green light to fuck my girlfriend.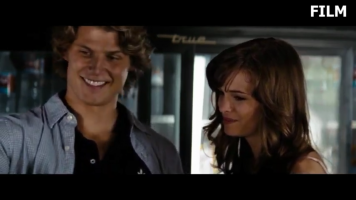 JT got back a few minutes after I had changed the subject. When I heard him walk through the door and come downstairs, I was so nervous and intimidated, I was quivering. JT quickly persuaded Lolah and I to play a game of monopoly by the warm fire. As trivial as it might seem, this was actually the perfect opportunity for JT to display his dominance and charisma. In this game, he would psychologically manipulate me and mentally subdue me.
It worked...effectively....
I was losing bad that night - in every attempt - and I was letting it show in my voice and emotions. Throughout the whole game, I watched my brother and my girlfriend exchange sexy looks of deviousness and admiration. He was silently stealing my girlfriend with her smooth light brown skin, sexy blue eyes and voluptuous breasts - without her even knowing he was doing it.
My brother would get lucky rolls over and over again and whenever I would lose a lot of money to my much more successful brother, she would laugh and smile so intensely with satisfaction in her gaze. He would look at me like "How's that feel, lil dick?" I hated him so much.
I could already see them on top of each other...and my brother mocking me while they had sex.
I got upset, and like a child, I whined in a shrill voice and flipped the board. Lolah was taken aback but not as much as she was when my brother decided to stand up in response in order handle me and put me into my place through domination. (She could
tell
based on body language that my big brother was getting up to submit me into dominance)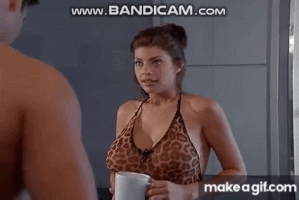 Now it began....it started to happen....I knew it was all over.......the woman I desired so much...the woman I would kill for - who I wanted SOOOO bad to touch and date and marry and have sex with....was going to pick my brother....I wasn't sure what came next but if the past was any indicator, I was in for a world of hurt and humiliation....JT was in my head and inside hers as well...as he towered over me, nostrils flaring, shoulders rolled back as his eyes pierced my soul with an indignant frown of an Alpha about to submit the lowly Beta in front of his girlfriend....I knew it was all over....
TO BE CONTINUED IN PART 3...
Last edited: