... To let me be a Hotwife!
After years of trying to bring my Husband to accept my sexuel needs aside from our marriage , He finally agreed to let me be a Hotwife. So here we are looking to expand our horizons... Yay!
We thought some of you might like to hear a little of our story, or at least the tipping point...
You see my appetite for attention from more than my husband drove me into the shadows to fulfill my needs, I'm not proud of it and hated having to do it, but I couldn't keep myself contained (I needed no convincing like a lot of the ladies needed to live this lifestyle ) ...Meantime, I was actually encouraging my husband to start looking at porn with my blessing , he mentioned a few things he had come across having to do with swinging and Hotwifing, and cuckold .... I further encourage him to to look at all the Hotwife and cuckold stories, pictures, videos and sites he wanted, and we would bring the topic into discussions and our bedroom talk from time to time.
After I felt he had filled his head with enough fantasy and provoked enough enticing thought, I devised a plan to teach him a lesson and force the result I wanted by crossing him over to a Hotwife reality .
I got him all worked up over a few days so he was out of his mind for me, then I set up a hotel date with a bull, the sex was amazing and at one point I ripped off the condom and took him bareback.... begging him to cum deep inside me, of course like any red blooded guy would do, he obliged.... (Now for the part all you wannabe hotwife/cuckolding hubby's will love) , I went straight home with my pussy filled to the brim with the bulls huge load of cum. When I got home I was buzzing with excitement (and still super horny as I didn't cum with the Bull due to the guilt associated with sneaking around on my true Love) and took hubby directly to our bedroom, I had him touch, fuck and lick my used naughty pussy...( I get extremely wet most of the time, so he didn't suspected anything ) .... Another amazing fuck session in sequence (without the guilt) resulted in a series of the most intense climaxes of my life.. The thought of my husband not knowing my pussy was used and loaded with another mans cum as he touched, licked and fucked it was completely intoxicating, this is when I knew that this lifestyle was not only for me, but an absolute necessity.
Days later I broke the news to my husband of what I was up to (he suspected something) and what he had unknowning did. We were driving at the time and even though he said he was pissed at my stepping out on him, I could see his cock getting firmer and firmer through his jeans.... He's anger quickly gave way to a line of questions and wanting certain details of my tryst...I was quick to start sexuelize the situation and trying to invoke all the hotwife/Cuck conditioning he'd been soaking in for years at this stage. As I barely started to share the more explicit and hot details (in the hottest way I could muster of course ), my dear sweet husband who had just minutes ago been fuming, came in his pants like a junior HS boy without even a touch .. A wave of relief swept over me, as I knew that, beyond what mixed emotions his brain was struggling with, beyond any hurt he felt in his heart, his cock had just decided for him, this is when I knew I would end up a Hotwife extremely soon.
Now that time has come in short order and I'm beyond ecstatic that I have his support to explore my sexuel needs.
So here we are, eager to share, learn, connect and have some fun exploring...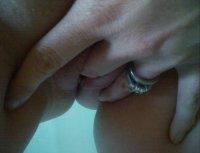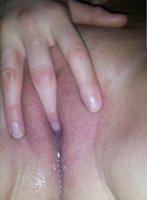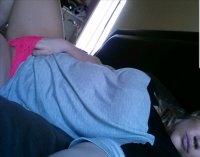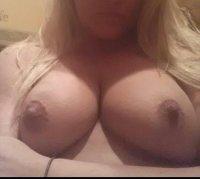 Last edited: