Hi good day, me and my wife already married for 1 year. She is religious teacher and pious but very open in sexual communication. We watch porn together like bbc,cuckold, Japanese massage.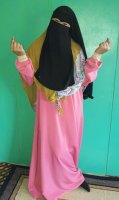 She know about my crazy culkold fantasy each time i have talk about that and she just fantasy that each time we have sex but she said her cannot do that in real life.
I m 48 years old,easily tired and only stand not more than 8 minutes after i enter her. While she is 20 years old,energetic young and lust is strong. She need at least 2 round every night but i only can provide her 1 round for 5 day.
I m looking for bull that can transform her into sexual goddess, fucking machine, hotwife slut while still wearing Niqab.
I want she always craving for big cock.
i attached my wife pictures. She is wearing Niqab. Usually i have sex with my wife as role playing (teacher,robber, student and so on) and her wear Niqab during sex.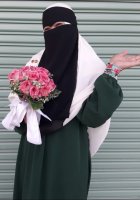 I like her to become hot wife while wear Niqab and have sex with other bull that more powerful from me. I want to see the bull tap her "inner devil" to explode.
I also like to fantasies she denied my sex with her when i want and she said her vagina belong to and dominated by her bull.
Also i would like her dominate me on daily basis. So how come i or bull can tap her "inner queen " to dominate me? I know inside her, have "inner" waiting to be tap and expose.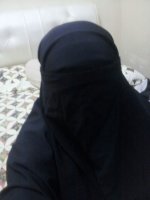 Above picture are roll playing during our sex intercourse. I play as student and she as religious teachers. I managed to hold around 8 minutes before i cum inside her.
This my wife in full glory 100% cover including her fingers