Hi, my name is Alisha. I'm a 45 yo, married mother of 4. That's sorta lonely looking maybe to do something wild, and meet some other guys out there. Been married to the same guy since highschool and somethings in our marriage have started to dry up. And I've been started to think about playing around some. I guess that's dirty of me to be even doing this..... Here's a pic of me that I shot of myself: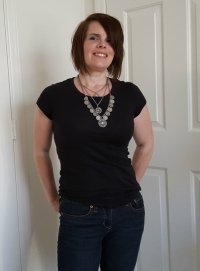 Not the hottest thing out there but I'm hope someone likes.
I'm located in San Diego, Cal.
Last edited: