Dec 21, 2021
1,138
7,653
571
56
Sometimes my husband will forget why I need other men to satisfy me. He is a wonderful man and treats me like a princess, but he has a tiny penis and continually needs to be reminded of his role and reason for being a cuck husband. Does anyone want to help me reinforce his role with me by providing some humiliation?
For Christmas, one of my bulls gave me a gift of a dildo made from a mold of his beautiful penis. I told my husband to compare himself to my bull, and this was how that looks.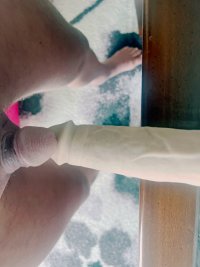 Poor hubby, his entire penis could not compare to my bull's cock head.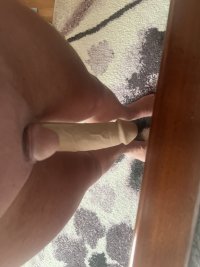 I placed the copy of my bull's cock between my hubby's legs and told him to see the difference for himself.
​
I would love to read some feedback to share with hubby about why he is destined to always be a cuckold husband. I will post other pics if there is interest. I took these this afternoon to demonstrate to him.

​